Smart Teleradiology Solutions
Quality radiology reporting services without the wait. Our state-of-the-art technology and experienced radiologists are here for you, offering comprehensive capability and expertise to report conventional radiology studies, dental radiology studies, and nuclear scans with accuracy and speed. Try our teleradiology service today and make your life easier!
Our radiology reporting service offers the following features and benefits:
Speed: Our radiologists use advanced technology to review images quickly, reducing turnaround times and providing faster results to healthcare providers.
Accuracy: Our radiologists are highly trained and experienced, and use rigorous quality control processes to ensure accurate and consistent results.
Convenience: Our radiology reporting service is fully digital, making it easy for healthcare providers to access reports and share them with patients.
Expertise: Our radiologists are experts in a wide range of medical imaging studies, and are equipped to handle even the most complex cases.
Our Teleradiology Services
Our routine radiology reporting service provides fast and accurate interpretation of medical imaging studies such as XR, CT, MRI, USG, Mammo, Dental Studies, Nuclear Scans etc. 
With our radiology second opinion service, healthcare providers and patients can access expert, independent, and objective interpretation of medical images, providing greater certainty and improved patient care.
We offer research support to organizations especially AI and ML companies who are engaged in developing AI tools for radiology workflows. We provide annotation, labelling, measurements etc. to train the algorithms.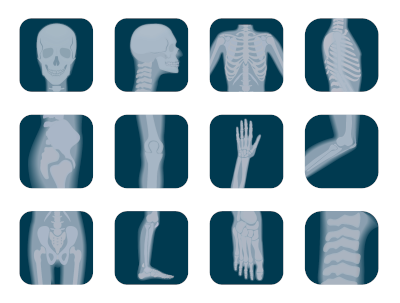 Teleradiology Providers - Affordable Excellence
Our radiology reporting service provides fast and accurate interpretation of medical imaging studies. Our team of experienced radiologists uses the latest technology to review and interpret X-rays, CT scans, MRI scans, and other medical imaging studies, and provide detailed reports to healthcare providers. "I appreciate your efforts and help in getting my information to you, and for your patience. Thank you for your assistance in my reads and second opinions. I will recommend you highly for your work" "Well done..Very much impressed how my specific areas were addressed and help from support. Well done." "No further feedback/suggestions as service was excellent and at a much better price point than similar services online. I would only recommend to have a more active presence online or with social media such that customers can give reviews to make potential customers more comfortable that it is a good service. Thanks a lot!" "I am very pleased with the high quality of service I received. The reports I received were high quality and I will recommend this service to my friends and family in the future. I will definitely use this service again." I have been using your service for many years - your reports are very detailed helping my doctors to find the answers for my medical problems. Thank you
Expert Radiologists
Group of radiologists from across the globe providing you quality service. 
Affordable Pricing
Radiology reporting service at an affordable fees.
Affordable Pricing
Radiology reporting service at an affordable fees.
Comprehensive Reports
Very detailed reports covering all aspects of your study prepared by radiologists.
Quality Control Protocol
Standard peer review process - accuracy close to 99.5%.
Follow up Questions
All your prior questions and follow up questions are answered at your satisfaction.